Who We Are
A naturopathic health clinic in Western Montana that puts patients first and treats individuals and underlying causes, not just symptoms.
Healthy patients, healthy communities
Founded in 2019, Natura Health & Wellness was created with the goal of opening a premier naturopathic medical clinic in Missoula that combines the talents of multiple physicians and practitioners in order to provide patients with excellent, cost-effective care.
OUR GOALS:
To collaborate with our patients to treat the causes of illness through traditional and modern therapies.
To educate, empower and activate our patients toward sustainable health improvements.
To create a healthier world where naturopathic approaches are recognized as an essential part of successful outcomes.
Our Clinic
Eco-friendly design for health and comfort
Conveniently located at 1805 Bancroft St. in Missoula, and with ample parking, our eco-friendly clinic was designed with the consideration of both the health of the earth and the health of our patients. In honoring our chemically sensitive patients we maintain an environment that is fragrance-free. Our space includes a waiting room, exam rooms, and a comfortable, state-of-the-art IV suite.
Our Doctors
With decades of combined experience, our doctors have diverse backgrounds, interests, and specialties that together cover every major facet of naturopathic medicine.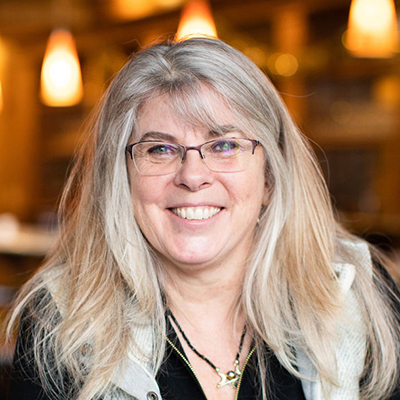 Dr. Christine White
Dr. White weaves together the understanding of multiple body systems including the hormonal and gastrointestinal systems, along with neurotransmitters/brain chemistry and immune responses, to develop comprehensive care plans.
DR. MARGARET COFFEY
Dr. Coffey specializes in providing naturopathic care to current or past cancer patients, incorporating a broad spectrum of treatments centered around patient preferences. She also focuses on naturopathic primary care.
DR. KRISTA BRAYKO
Dr. Brayko practices integrative family medicine, with a focus on men and women's hormonal health, digestive conditions and allergies. Dr. Brayko specializes in non-surgical pain relief for acute and chronic pain and is trained in regenerative injection therapies. 
DR. PAYTON ROBERTSON
Dr. Robertson specializes in cardiovascular, metabolic and men's health. He also focuses on naturopathic primary care and joint pain.
DR. KENDRA FEATHERMAN
Dr. Featherman focuses on pediatrics, postpartum mothers, and mental health.  Most of her patients are babies and children but she is also very passionate about supporting moms and helping everyone cultivate wellness when it comes to mental health.
"Healthy communities, naturally."
At Natura Health, our mission is to empower our patients with the information, tools, support and motivation they need to achieve optimal health through a natural approach. Together, we can create a healthier world.