Our Specialty Providers
With decades of combined experience, our specialty providers offer additional treatment solutions.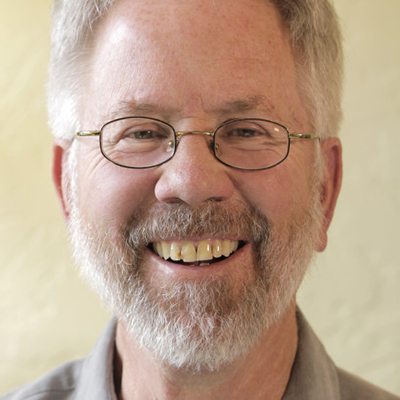 Henry Cloud, LMT
Henry Cloud has been a massage therapist since his initial training at the Esalen Institute in 1989. He became certified in The Feldenkrais Method® of movement education after completing a 4-year training in 1992. He has trained in the manual therapies of lymphatic massage, myofascial release, craniosacral therapy, trigger point therapy and Reiki.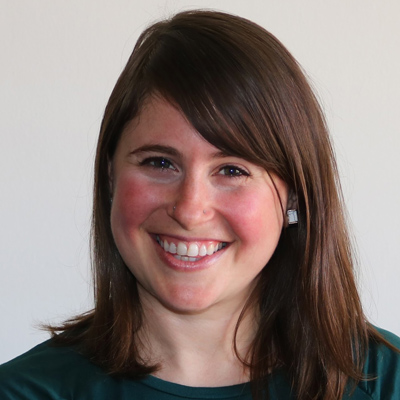 MAAYAN AVNI WULF, LAc, DSOM
Maayan Avni Wulf uses acupuncture and Chinese medicine to restore harmony and balance in the body. She focuses on women's health and prenatal care but accepts patients with all types of concerns ranging from autoimmune disease and mental-emotional wellness to sports injuries.
Acupuncture and Chinese Medicine
Misty Ann, LMT
Misty Ann graduated from the Montana School of Massage in 2007 and has maintained a practice since.  Her therapeutic focus is on the mind body connection, delving into her client's daily activities and mental well-being to develop therapeutic sessions that accommodate for physical and mental stressors. She is trained in trigger point, neuromuscular, myofascial release, and strain counter-strain deep tissue methods. In 2014 she became certified in contemporary therapeutic cupping methods, including fire cupping. She is set to complete yoga certification at the end of 2020 and incorporates as well as educates her clients on the many benefits of breath work.  Misty is a lifelong learner and continues to educate herself, both hands-on and conceptual applications that she can use in her massage sessions.
Website is currently under construction.
Learn more & schedule with Misty by calling 406.890.1281
Shuddhabha Lannen
Shiatsu Practitioner
I love the simplicity of shiatsu. I love how touch, positive respectful touch, can change our experience. It can bring us to a deeper sense of physical awareness. It can open us up to new movements, and new possibilities. It can reduce or remove pain. It can restore lost functions. It can change the way we experience the world.
Shiatsu is part of the long history of oriental medicine. It has a developed system of diagnosis and treatment, It carefully reads the signs of imbalance then helps us to function more appropriately, more effectively more intuitively. Our bodies become brighter, freer, calmer.
I have always worked in general practice, treating a wide range of chronic and acute conditions. I specialize in women's health, and also work a lot with structural alignment issues  and back pain. I am a trained shiatsu teacher and have taught shiatsu students, midwives and physical therapists. 
Treatments last an hour. I work on a futon on the floor. I use my hands and arms and sometimes knees to create downward pressure and contact the energetic channels of the body. Pressure can range from very light to quite strong depending on what is appropriate. I work through clothes, so it's good to wear something loose that I can move you around in.
Currently Not Accepting New Clients
Marina Zaleski
Yoga therapy is the application and adaptation of yogic techniques and lifestyle practices to address life's challenges. I have taught people how to bring balance into their day and meet life with greater energy and ease since 2002.
Reducing symptoms, such as fatigue, pain, and distraction, can improve your ability to heal, recover, and enjoy life. Practices are as unique as you and may include breath, movement, relaxation, contemplative practices of meditation, and lifestyle adaptations. The re-integration of all layers of the self improves the regulation of your nervous system, your overall resiliency, well-being, and attitude.
I have extensive experience and training working with people experiencing anxiety, autoimmune disorders, chronic pain, post concussive syndrome and their health and wellness team.
Meet Eva Inglizian L.Ac.
As a licensed and Board Certified Acupuncturist, Eva Inglizian L.Ac is the third generation of doctors in her family. With her family heritage, Eva has always been fascinated by the science of medicine and the way the human body, mind, and spirit functions in nature. Eva's passion is in empowering individuals to feel their own sense of harmony and vitality and tap into their spiritual higher self. Eva's clients come to her for health maintenance and preventive care, empowering them as unique individuals rather than a disease process. Eva's intuitive understanding of healthy living can be seen in her treatment offerings. Eva has been practicing Traditional Chinese Medicine for 20 years. Born into a family of healers ranging from her Father, an Emergency Room physician and psychologist to her Mother a nurse, Eva has healing her blood. Eva is the founder of both Sagrada Wellness Yoga Retreat Center and Sagrada Acupuncture in California and Missoula, Montana. At Sagrada Acupuncture, Eva Inglizian L.Ac offers healing acupuncture and Medical Qi Gong treatments and teaches Qi Gong and self-care workshops and retreats. On her time off Eva, her husband and two kids are falling in love with Montana. Eva enjoys hiking, river rafting, skiing, cooking, reading, or watching her kids play ice hockey.
Great Divide Physical Therapy
Great Divide Physical Therapy believes in the philosophy that patient care should be effective, educational, and efficient and patients should take an active role in their health. Over the last four years our therapists, staff, and patients have been living and improving on that mission.
Contact information for free consultation at 406-317-7997